Dark sky friendly
Experience an evening of stargazing
Two Moors Way Holiday Cottages has low light pollution and access to large skies, with this in mind Two Moors Way Holiday Cottages is proud to have been accredited as a Dark Sky Friendly Business with Exmoor National Park.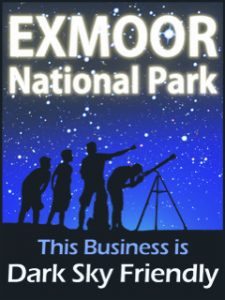 Astronomy kit
Within each cottage guests will find an Astronomy kit, with information and access to all the equipment and information they may need to view the thousands of stars, constellations and even the Milky Way.
Whether doing this from the comfort of your outside seating area, in the field, or in the hot tub on a clear night guests can view thousands of stars, planets, the international space station and even the milky way.
Within the astronomy kits we provide red light torches, binoculars and books, constellation charts and downloadable apps to help you view the dark skies. Additionally we have taken the time to use lighting on site for guests to enjoy the dark skies.
We highly recommend guests to experience an evening of stargazing and provide you with all the information and equipment you need to do this. In addition we can put you in touch with local astronomers and you can rent telescopes for use from the National Park.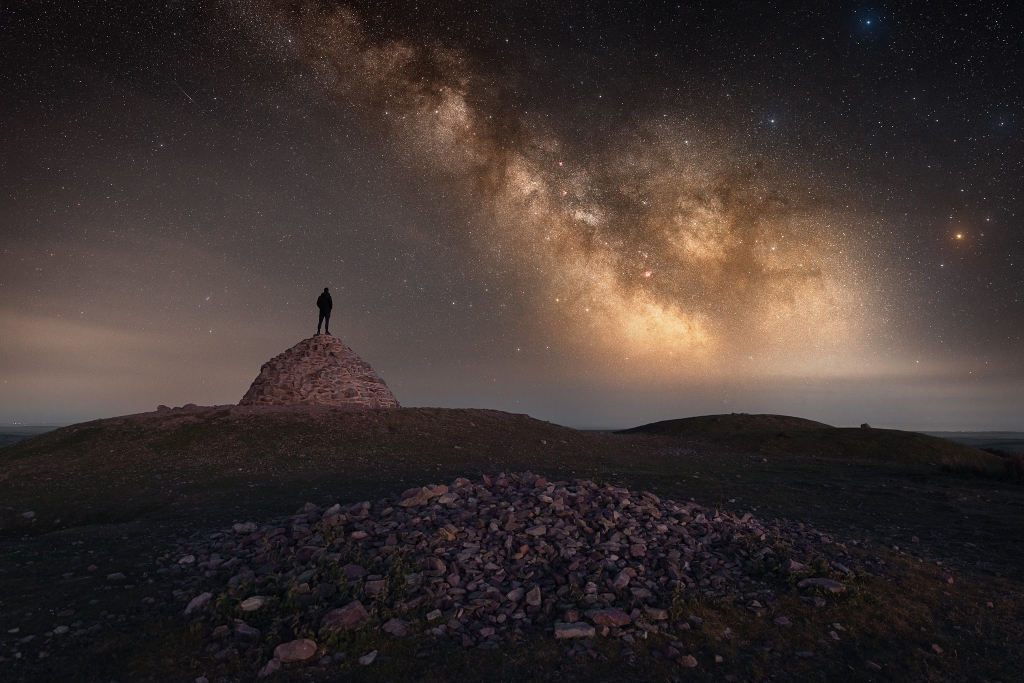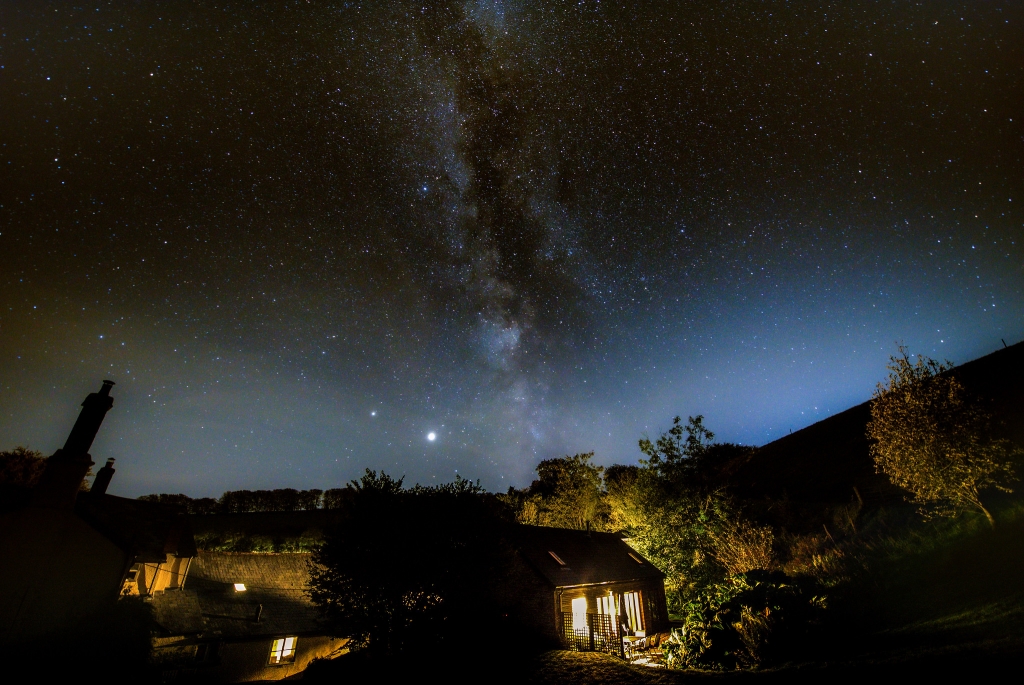 Photos by Panagiotis Andreou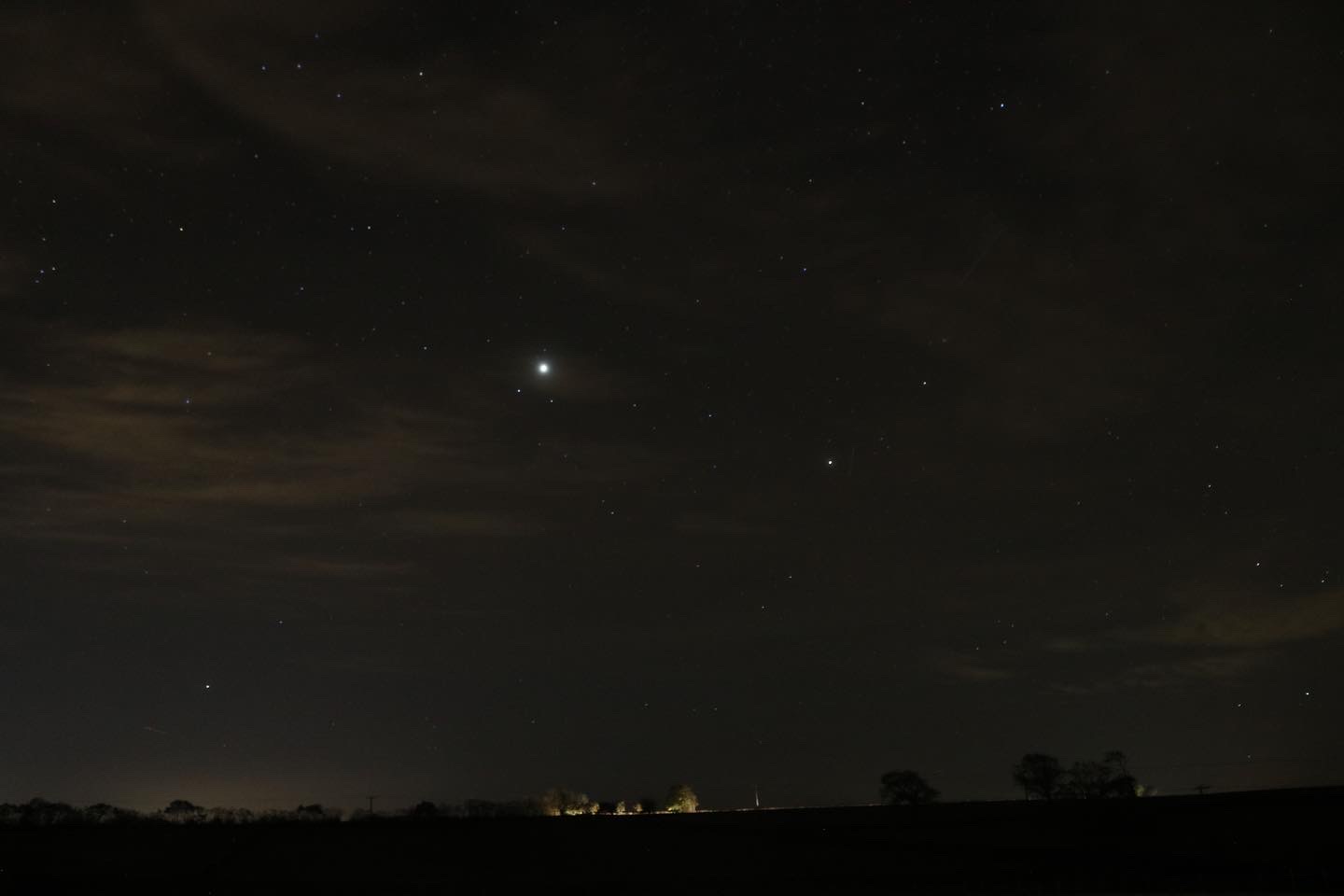 Photos by a guest at Two Moors Way Cottages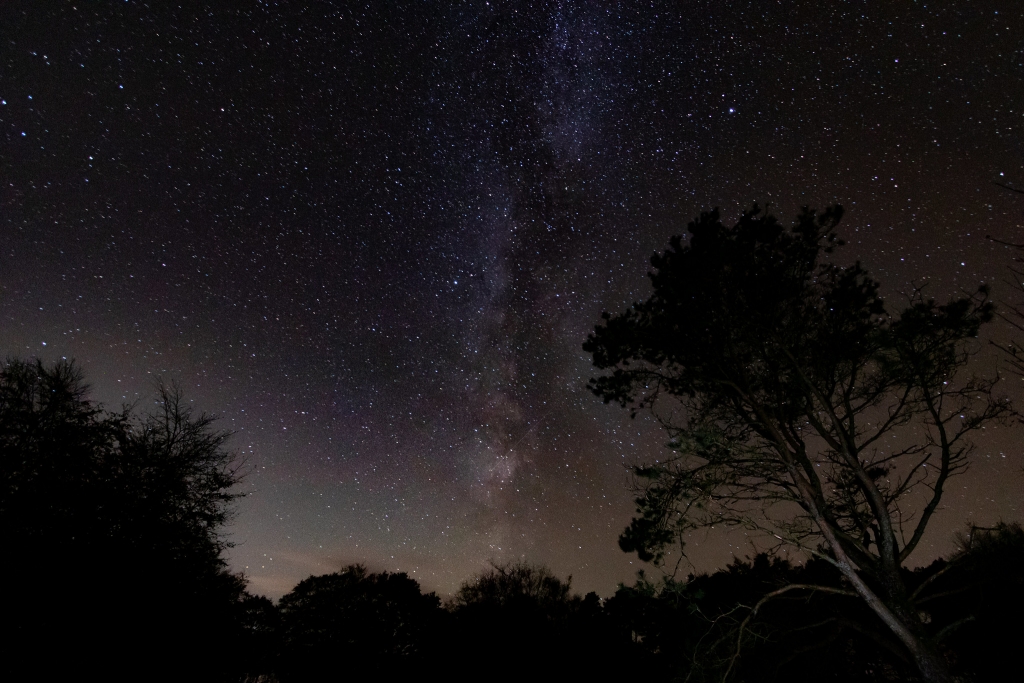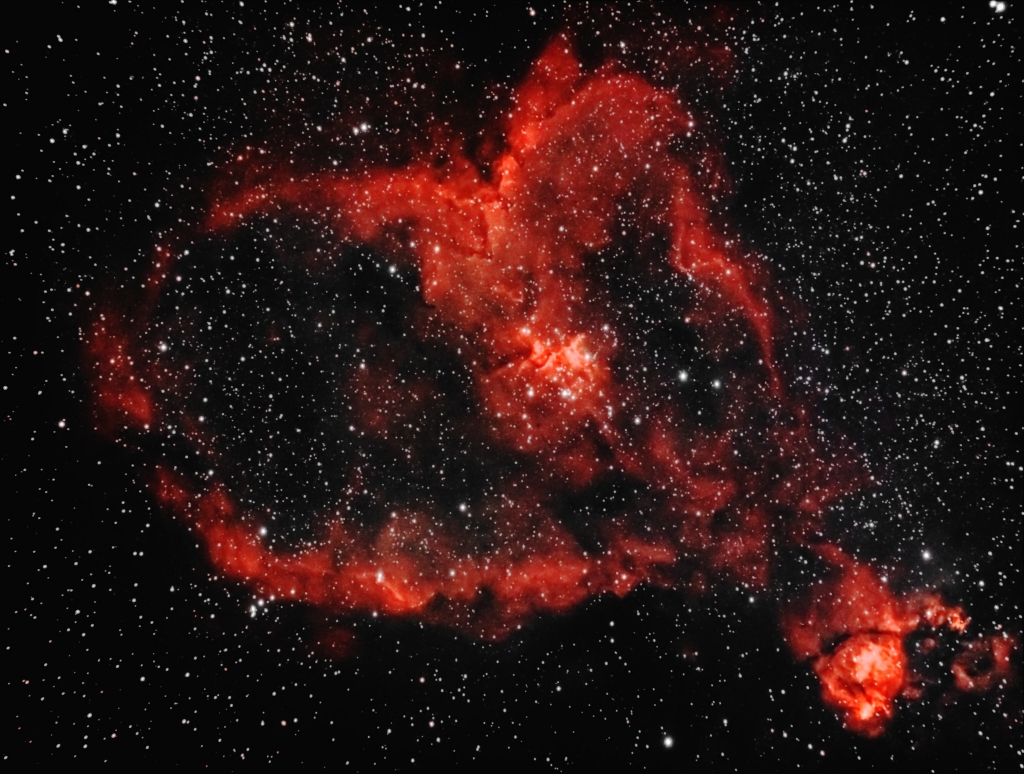 Exmoor National Park
Exmoor National Park is a short drive from the holiday cottages and Exmoor's dark skies are some of the best in the UK. In 2011 Exmoor was designated as an International Dark Sky Reserve by the International Dark Sky association.
Some particularly good spots for family stargazing on Exmoor are:
• Holdstone Hill • County Gate • Brendon Two Gates • Webbers Post • Anstey Gate • Haddon Hill • Wimbleball Lake
Telescope Hire is available to all from our National Park Centres – where we also sell a range of books, telescopes and helpful material. Telescopes can be hired from the 3 Exmoor National Park Centres (Dulverton, Dunster and Lynmouth) which you then take out yourself onto Exmoor to see the stars.