The Old Tractor Shed
All of Our Available Rooms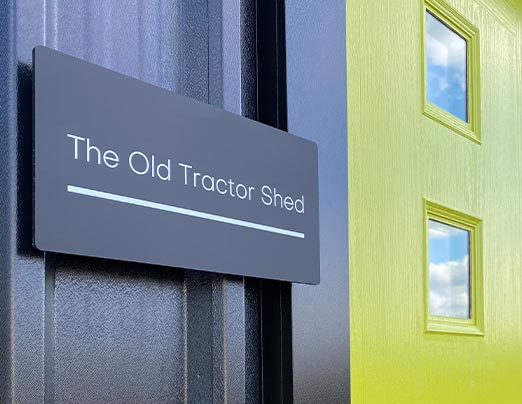 All bedrooms are fully furnished with solid comfortable and stylish furniture, with comfortable mattresses and quality 100% cotton bedding.
Each barn can sleep up to four with; One super king bed or two singles and One comfortable double sofa bed. In addition a travel cot and highchair can also be provided at your request
Each have large rooms with plenty of space for an additional cot or put-up bed for younger children.
Please note: Unfortunately, we do not accept pets to stay at Two Moors Way Cottages, however, if you have a trained guide/assistance dog please contact us to make arrangements.
Booking is allowed: Friday - Monday (3 Nights), Monday - Friday (4 Nights) & Friday - Friday (7 Nights). During the summer months booking is allowed for a minimum of 7 nights only.
Starting From
£
125
(from price - varies by month and length of stay)
Availability Calendar
Available
Check-in Only
Check-out Only
Not Available
January 2022
Mon
Tue
Wed
Thu
Fri
Sat
Sun
01
02
03
04
05
06
07
08
09
10
11
12
13
14
15
16
17
18
19
20
21
22
23
24
25
26
27
28
29
30
31
February 2022
Mon
Tue
Wed
Thu
Fri
Sat
Sun
01
02
03
04
05
06
07
08
09
10
11
12
13
14
15
16
17
18
19
20
21
22
23
24
25
26
27
28
March 2022
Mon
Tue
Wed
Thu
Fri
Sat
Sun
01
02
03
04
05
06
07
08
09
10
11
12
13
14
15
16
17
18
19
20
21
22
23
24
25
26
27
28
29
30
31
April 2022
Mon
Tue
Wed
Thu
Fri
Sat
Sun
01
02
03
04
05
06
07
08
09
10
11
12
13
14
15
16
17
18
19
20
21
22
23
24
25
26
27
28
29
30
May 2022
Mon
Tue
Wed
Thu
Fri
Sat
Sun
01
02
03
04
05
06
07
08
09
10
11
12
13
14
15
16
17
18
19
20
21
22
23
24
25
26
27
28
29
30
31
June 2022
Mon
Tue
Wed
Thu
Fri
Sat
Sun
01
02
03
04
05
06
07
08
09
10
11
12
13
14
15
16
17
18
19
20
21
22
23
24
25
26
27
28
29
30
July 2022
Mon
Tue
Wed
Thu
Fri
Sat
Sun
01
02
03
04
05
06
07
08
09
10
11
12
13
14
15
16
17
18
19
20
21
22
23
24
25
26
27
28
29
30
31
August 2022
Mon
Tue
Wed
Thu
Fri
Sat
Sun
01
02
03
04
05
06
07
08
09
10
11
12
13
14
15
16
17
18
19
20
21
22
23
24
25
26
27
28
29
30
31
Select a Check-in and Check-out Date